Kathleen Malico, BSDH, RDH, President of LIDHA
Kathy earned her Associate of Science and Bachelor of Science, Dental Hygiene degrees from Farmingdale State College. Kathleen worked in private practice for over 30 years and currently works full time for LIBERTY Dental Plan as the Dental Wellness Coordinator, providing dental education and dental screenings in schools throughout New York City. Prior to being elected as President, Kathy was LIDHA's VP Membership, Delegate to the NY Dental Hygienists' Association (NYDHA) and Alternate Director to NYDHA. She has also held positions with NYDHA as VP Governmental Affairs and Public Policy, NYDHA Alternate Delegate and NYDHA Delegate to ADHA. Kathy lives in Suffolk County with her husband and three daughters.
 Margarita Rivera, RDH, EdD, Alternate Director to NYDHA
Maggie earned her Associates degree in applied science/dental hygiene from New York City College of Technology, a Bachelor's degree in dental hygiene from Farmingdale State College and a Master's degree in dental hygiene education from the University of Bridgeport. She earned her doctoral degree in educational leadership at the University of New England. Maggie is an Assistant Professor at Farmingdale State College. Prior to teaching, Maggie worked as a clinician in private practice for 25 years. She is a member of the National Dental Hygiene Honor Society at Farmingdale State College, a member of the American Dental Educators Association, and an OPEN SUNY fellow with the online teaching community. Maggie previously served as LIDHA's VP of Membership, Director to NYDHA, and currently serves as a NYDHA delegate to ADHA. As a health care provider and educator, her interests are rooted in public service, education, and the advancement of the dental hygiene profession.
 Mary R. Manning, MS, RDH, Treasurer
Mary is an associate professor and senior clinical coordinator at Hostos Community College, City University of New York.  Prof. Manning has an A.A.S. in Dental Hygiene, Hostos Community College; B.S. in Dental Hygiene, Columbia University and an M.S. in Gerontology, Hofstra University. A published author and speaker at professional conferences, her research interests include increasing oral health access for under-served populations and gerontology.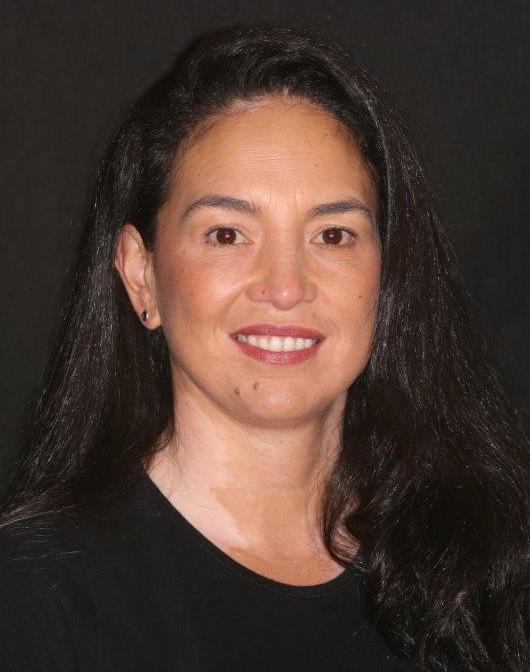 Paula Gelvez-Petrone, RDH, BS, OMT, Recording Secretary
Paula Gelvez-Petrone graduated from Colegio Odontologico Colombiano and has a Bachelor Science from NYU Dental School where she graduated with a scholarship. Paula is the recipient of 2009 Long Island Odontology Award for achievement in clinical and academic studies. She is certified in myofunctional therapy from the International Association of Orofacial Myology and the Academy of Orofacial Myofunctional Therapy. She received certification as a dental sleep specialist by Somnomed in Sweden. Currently, she works in a multi-disciplinary practice in a collaborative environment as well as serving as a clinical professor at NYU Dental School. She is one of the owners of OMT of New York located in Oyster Bay and Queens.
Jean Hall RDH, DHEd, CHES®, Corresponding Secretary
Jean graduated from Farmingdale State College with her associate and bachelor degrees in dental hygiene. She went on to receive a Master of Science in public health at Touro College and most recently received a Doctorate in Health Education from A.T. Still University, College of Graduate Health Studies. She was a student member of the American Dental Hygienists' Association while in the associate program and converted to professional membership upon graduation. Jean is a past president of LIDHA and has held several other positions on the LIDHA board. On the state level, Jean served as Delegate to NYDHA, Director to NYDHA, and is currently the NYDHA treasurer. Jean is passionate about moving dental hygiene forward and has participated in many Oral Health Advocacy days in Albany and Washington D.C.
Isis Marsh, RDH, BS, VP Membership and delegate of LIDHA
Isis obtained her Associate's degree from York City College of Technology and her bachelor's from Farmingdale State University. She has practiced dental hygiene for nearly 25 years, specializing in pediatric care, cosmetic dentistry, and periodontal and implant care. Isis currently teaches clinical instruction at NYCCT and is earning her Master's in Curriculum Development and Instructional Technology at the University of Albany. She is passionate about inter-and-intra-professional collaboration to progress the landscape of dental hygiene practice for the next generation of hygienists. Isis volunteers with surrounding communities to provide oral health screenings and care to children and adults and fondly represents Long Island dental hygienists as a delegate to NYDHA.
Rosalie Forrester, RDH, MS, Editor
Rosalie has been a full-time clinical dental hygienist in private practice for 19 years. She earned her Associate of Science and Bachelor of Science degrees in dental hygiene from Farmingdale State College. With aspirations of becoming an educator outside of clinical practice, she went on to earn her Master of Science at the University at Albany and is currently pursuing a doctoral degree in educational leadership at the University of New England. Rosalie is currently a clinical adjunct instructor at Farmingdale State College. She remains active in her community's local events in support of her profession and looks forward to becoming more involved by serving on the board as LIDHA's Editor.