Kathleen Malico, BSDH, RDH, President of LIDHA since 2016. Kathy graduated from Farmingdale State College and has been practicing full time as a Dental Hygienist for over 30 years. She works full time at Long Island Periodontics and Dental Implants i Commack and has been active with the Long Island Dental Hygienists' Association for the past 6 years. Prior to being elected as President, Kathy had been LIDHA's VP Membership. Her current roles in ADHA, in addition to President, include LIDHA's Delegate to the Dental Hygienists'  Association of the State of NY (DHASNY),  LIDHA's Alternate Director to DHASNY  and DHASNY's Alternate Delegate to ADHA.  Kathy lives in Suffolk County with her husband and three daughters
  Margarita Rivera, MSDH, Vice President Membership since 2016.  Maggie earned her Associates degree in applied science/dental hygiene from New York City College of Technology, a Bachelor's degree in dental hygiene from Farmingdale State College and a Master's degree in dental hygiene education from the University of Bridgeport.  She works as an adjunct professor at Fones School of Dental Hygiene-University of Bridgeport and New York City College of Technology/Department of Dental Hygiene. Prior to teaching, Maggie worked as a clinician in private practice for 21 years. Currently, she serves as the president of the National Dental Hygiene Honor Society at Farmingdale State College and is a member of the American Dental Educators Association. As a health care provider and educator, her interests are rooted in public service, education, and the advancement of the dental hygiene profession.  Maggie lives in Wantagh with her husband Frank and three children.
 Mary R. Manning, MS, RDH, Editor of LIDHA's Facebook Page, website and online newsletter. Mary  is an assistant professor and senior clinical coordinator at Hostos Community College, City University of New York.  Prof. Manning has an A.A.S. in Dental Hygiene, Hostos Community College; B.S. in Dental Hygiene, Columbia University and an M.S. in Gerontology, Hofstra University. A published author and speaker at professional conferences, her research interest include increasing oral health access for under-served populations and gerontology.
  Stacey Griffith, RDH,  Recording Secretary. Stacey graduated from SUNY Farmingdale in 1991. She has been working full time at the Garden City Dental Group with Doctors Cerrato, Sheehan and Lizzio since 2001. Stacey loves the private practice setting and enjoys improving her patients' smiles and overall health. She lives in Massapequa with her husband and three wonderful (almost grown) children.
  Loretta Mariano, RDH, MS, Corresponding Secretary of LIDHA since July 2016.  Loretta has been practicing in the profession for the past 20 years.  She resides in Suffolk County where she lives with her husband and two beautiful children. She has been active in the profession volunteering for local community events, publishing, and active in her professional association.  She earned her BSDH from Farmingdale State College and MSDH-Health Education from the University of Bridgeport.  At present, she is an adjunct instructor at FSC where she teaches clinical dental hygiene and medical terminology.  With aspirations of becoming a full time professor, she is currently enrolled in the Doctorate of Health Sciences Program at the University of Bridgeport.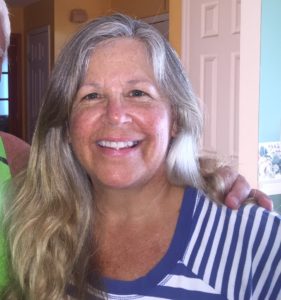 Donna DiGioia, RDH, MPH. Treasurer of LIDHA since July 2013. Donna graduated from Farmingdale State College in 2005 earning an Associates Degree in Dental Hygiene and from A.T. Still University in 2010 with a Masters in Public Health. Her former career was Private and Corporate Banking in the 1980's after which she took time off to raise a family. She currently works at East Main Street Dental in East Islip, NY, a private practice office where she has worked since graduation. Donna has been a member of her professional association since 2005 and is passionate about the direction of the dental hygiene profession. She is married with two adventurous daughters, two active grandchildren and an 88-pound chocolate lab.
Jean Hall, RDH, MPH, Director to DHASNY.  Jean graduated from Farmingdale State College with her associate and bachelor degrees in dental hygiene. She went on to receive a Master of Science in public health at Touro College.  She was a student member of the American Dental Hygienists' Association while in the associate program and converted to professional membership upon graduation.  Jean is a past president of LIDHA and has held several other positions on the board. Before becoming Director to DHASNY, she served as Alternate Director for several years. She has also served as a delegate to DHASNY several times and has participated in many Oral Health Advocacy days in Albany and Washington D.C.